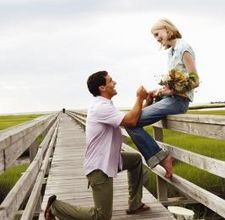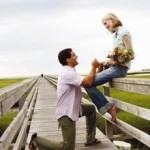 Every girl dreams of the day when the love of their life proposes to them.
At the same time, most of us are romantics who are looking to have some magic in our lives.
If you want to turn your proposal into something the both of you will remember for the rest of your lives, consider proposing in a unique way. Check out the list below.
 The Top 5 Unique Ways to Propose to your Loved One
Say it In a Flash Mob
Picture this: you're walking across the mall with your girlfriend in hand and then suddenly, a flash mob appears out of nowhere.
They serenade your girlfriend with a medley of well-known songs accompanied with perfectly choreographed dance moves as she looks back in disbelief.
After they're done singing, you take her hand and kneel in front of her, asking if she would do the honor of being your wife.
We dare you to try this, and we assure you that the results will be spectacular and she'll say yes without even thinking twice.
A Treasure Hunt
Adventure can be one of the unique ways to propose if done right.
Treasure hunts always have the surprise element at the end as well as the fun aspect of going from one step to the next, finding vital clues that will lead the explorer to the treasure at the end of the game.
Plan to have a few clues scattered around the house so that she can discover them as she moves from one room to the next.
Watch her eyes light up as she finally finds the ring with a note asking her to marry you.
This will be a proposal she'll never forget as long as she lives.
Do It By The Sidewalk
Proposing in public in the presence of people who don't know you can be risky given the fact that she might say no, ending in a huge debacle for you.
However, if you pick the right place and time, you're more likely to get an enthusiastic crowd as well as the attention that will make her feel like the only girl in the world.
Go Back to The Beginning
Make a date and go back to where you first met.
This could be by the corner coffee shop or the Italian restaurant that you both loved.
While in this environment, ask the chef to have the ring presented to her on an unopened platter.
Watch as her face lights up when she sees the ring box, and then ask her to open it up to see what's inside.
Write It In The Sky
If you're feeling extra adventurous, you could hire a skywriter at a time you know the two of you will be out and about and near a particular spot.
This grand gesture is a great and unique way to propose to your loved as well as make friends and family know that you're completely in love with the woman of your dreams.
Let your creativity run free and go all out so you can make your proposal something the both of you will be telling your children and grandchildren for years to come.
After the engagement be sure to do some research in order to determine if pre-marriage counseling is necessary and do some research to get marriage advice for newlyweds.