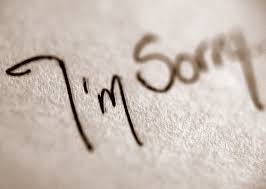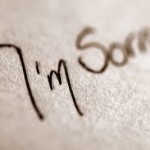 We all make mistakes. Therefore knowing how to apologize is critical in every relationship.
Due to the imperfect nature of the world we live in, almost everyone has messed up on time or the other.
That being said, there's a difference between making a mistake and apologizing.
A good apology can save a friendship and make any bond tighter, as well as restore trust that was broken due to a transgression.
In this post, we'll provide some great tips on how  to apologize to a friend, loved one or a superior at work.
Accepting Responsibility is the First Step 
The first thing you will need to do after realizing that you've made a mistake is to take responsibility and own up to your actions.
This may include telling the person that you wronged that you are aware that your actions have caused some damage and hurt and that you know you were the root cause of this damage or hurt.
Accepting responsibility may require you to put your ego aside for once and truly sit in your emotions and be humble.
This may sound like a tough thing to do but it is incredibly liberating.
Expressing Regret
One of the best ways to apologize is to verbally express how sorry you are.
If the person doesn't want to see you, you can try calling, emailing or sending them a letter.
If you want to make a grand gesture, consider buying the person a beautiful bouquet of flowers and including a hand-written care expressing your regret.
Individuals who feel slighted are more likely to accept your apology if you express regret since this gives them closure as well as validates their opinions and feelings about someone else's wrongdoing.
Make Restitution
Sometimes, accepting responsibility and expressing regret just isn't enough.
This is especially true if whatever you did was so hurtful that it had major fallout.
For the victim to feel that they can have you back in their life again as well as trust you, you will have to go all out and make things right.
For instance, if you broke your friend's favorite mug leading to conflict between the two of you, you can buy a similar mug and present it to them when they're calmer.
Another example could be speaking to your superior over a work-related event which caused your colleague to be demoted from their current position.
You could have a conversation with your superior and let them know that your colleague did nothing wrong and that you were responsible for what he or she was being blamed for.
This could help influence your superior to reinstate them, fixing the situation in the end.
Repent and Mean It
One of the best ways to apologize is to repent.
After making a mistake, promise the person who was wronged that you'll never repeat the same mistake again and that if you ever do so, they have the carte blanche to do what they please in order to protect themselves in the future.
Giving someone your word will keep you on your toes and make it less likely for you to slip up in the future. Follow these tips and they will make your life a lot easier.
Be sure to share this post on how to apologize with your friends!