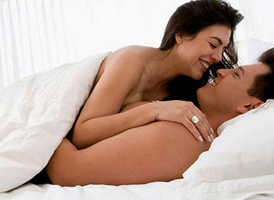 If you've always wanted to be the Don Juan in your relationships by lasting longer in bed, there are a couple of tricks you need to know about.
Most of us take for granted this vital knowledge and leave everything to chance when it comes to pleasuring their partner.
However, an intimate knowledge of how the body works as well as things such as erogenous zones can make a world of difference when it comes to how to last longer in bed as well as the quality of sex you'll be receiving and giving in your relationship.
Here are some tips that can help you last longer in bed.
1. Educate Yourself
The first thing that you can do if you'd like to last longer in bed is to make sure understand the facts about what is going on when you have an orgasm, how erections work, positions that can help you control your orgasms and techniques that have been proven to help you last longer time and time again.
2. Exercise Your Kegels
Your body is equipped with a set of muscles called the kegel muscles. You usually use these in the restroom after urination in order to stop the flow of urine.
These muscles are also used during ejaculation. If you're looking to last longer in bed, practice holding your kegels for a short amount of time numerous times over the course of the day and then releasing them.
Do this over the course of the day in order to strengthen these muscles and make it more likely for you to control sex and ejaculation.
3. Let Her Cum First
If you'd like to last longer in bed, look into letting your partner ejaculate first. Dive in and give her some oral pleasure! This will take off the pressure off you performing given the fact that you'll know that they're satisfied.
At the same time, letting your partner ejaculate first might give you the mental stamina to give your best in bed as well as the green light to be creative and try different positions to make sex last longer.
4. Go For a Second Round Can Help you Last Longer in Bed
Going for a second round can also help you last longer in bed.
This is because achieving your first orgasm comes easy, while the second one takes time.
This may also be the reason why most men who climax after the first round of take time to get aroused for the second round.
5. Prozac May Help
Lastly, premature ejaculation might be mitigated by taking Prozac.
This is a well-known antidepressant which makes it possible for men to last longer since it modulates the production of sex hormones as well as vital brain chemicals involved in sex.
The typical dose is 20 mg per day.
However, you should speak with your doctor in order to find out if this drug would be effective in your case as well as some of the risks associated with taking Prozac.
Remember, lasting longer in bed is all about patience and concentration.
If you feel yourself getting too excited, try slowing it down.
Focus on pleasuring your spouse first and remember to practice squeezing those kegel muscles!
Check out 5 additional tips on how to last longer in bed.