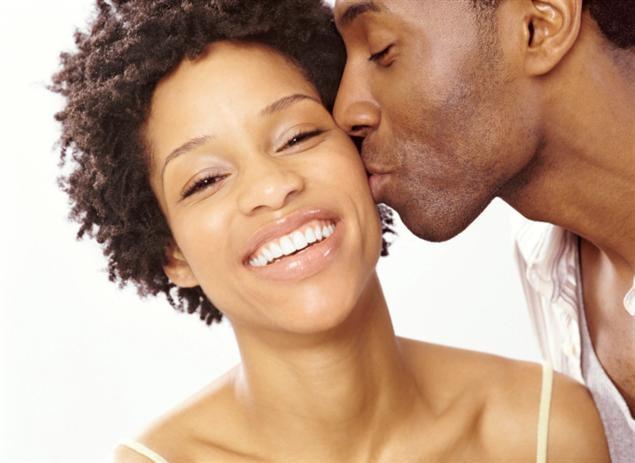 Every marriage goes through certain stages and it might come a time when the relationship becomes stale.
At this point couples may believe that something is wrong.
However, there isn't anything wrong with the partner or the marriage but it is just a normal life of a long term relationship.
That doesn't mean we need to just accept it as fate and not work to bring back the spark in our marriage.
One thing that may be helpful in order to revive the relationship is to talk about the beginnings.
When you remember in great detail what attracted you to each other and how you have met you'll be able to rediscover ways to feel that initial spark of passion.
Of course, every couple's marriage is a unique story. However, all these stories have in common the fact that they depict the miracle of intimacy.
Remembering about the beginnings can give you some ideas about the strengths in your relationship.
You can further use these strengths in order to build on healthier and happier marriage. Remembering can provide the couple with motivation and hope and point them in the right direction.
Some activities that may be helpful for a couple in remembering their special love story are:
• Return to a restaurant you enjoyed together.
• Listen to music you both previously enjoyed.
• Read to each other passages of books that were important to you.
• Watch movies that you previously enjoyed together.
• Look at photos or videos from happy times together.
All marriages can get stuck in routine and rut from time to time. Despite feeling attracted to each other and being in love, the sexual chemistry doesn't automatically click. This chemistry needs to be nurtured and this can only happen when the partners become mentally connected.
For that you need to take some sensual time together rather than sexual.
By taking out sex from the top of your agenda and just enjoying sensuality you can build sexual anticipation.You can enjoy your seductive time together in activities such as body kisses or erotic massages.
No matter what you do, you need to make it sensual fun and loving. This may help you enhance your connection.
Sexual desire is diverse and a couple in a marriage can have different sexual desires that need to be discovered and shared together.
Once you start to spend some sensual time together and share your fantasies and desires, you can still abstain from intercourse but move to intimate sexual stimulation. This way you'll rediscover the pleasure of intimacy and foreplay.
Indulge in bringing each other to orgasm creatively, with tongues, lips, and hands. Rediscover about each other's sexual responses and share each other what feels best.
Once you have sex, you can rely on these new skills as you make love. All these activities will have deepened your sexual intimacy, bonded you, and created a new level of sexual expression and mental connection.
Putting the spark and romance back into your marriage is easier than you think. Here are more suggestions to help you make sex as hot as it used to be.
1. Pucker up
Perhaps there where days in your honeymoon and the beginning of your marriage when you and your partner used to make out for hours and hours.
We all tend to run out of time for all that foreplay and forget how exciting a passionate love session can be once we are out of our teen years.
Even kissing can become routine during foreplay as we grow more accustomed one with each other. However, if you commit to a exciting foreplay and a long make-out session, the spark of passion will likely reignite in your love life.
2. Enjoy an aphrodisiac
There are many spicy and hot foods that are believed to have aphrodisiac effects.
For example, chocolate can be a good aphrodisiac that makes you and your partner sexually excited. Chili, which contains capsaicin, can increase your heart rate, stimulate nerve endings, and release endorphins.
Goji berries and ginseng have long been considered a potent aphrodisiac in Asia. Almonds contain vitamin E, which is boosting the libido.
3. Flirt
Teasing and flirting build anticipation and create a sense of urgency. Anticipation raises our desire and is the key of hot and passionate sex. You can flirt with your partner by sending a hot text or email, or just whispering something suggestive in his/her ear at your dinner party.
4. Plan a date
You need to give sex the attention and time that it deserves and make it a priority again, rather than have it in between watching the late news and washing dishes.
Scheduling a date does not sound so spontaneous, however this way you ensure to make time to focus on each other and connect without distractions.
5. Buy sexy stuff
Every man is attracted by women wearing sexy accessories such as high heels and sexy lingerie. Sex toys are also a turn on. Visit an adult store with your partner and shop for some sexy lingerie and sex toys together.
A bit of imagination and a little effort can go a long way in reigniting the spark of passion.
For spicing the things up, you can try out more naughty ideas. For example, you may get home early in order to give yourself plenty of time to get ready for a hot encounter with your partner. Turn all the lights off, unplug the phone and arrange for a babysitter if you have children.
The house should look empty and be totally silent. Just leave some little candles for him to follow from the door to the bedroom. Strip naked and leave a trail of sexy clothes leading to the bedroom. He has to find you naked in your bed, waiting for him.
This will be a sure turn on for him and the time spends to get ready and waiting will be a real turn on for you.
Striptease is another sure turn on for every man. Maybe not women might have a stripper's physique but with certain tricks you can put on a good show. Find some sexy and slow music.
Dress up in something not only sexy but also easy to take off. Wraparound skirts, short skirts, and blouses are ideal. For sexy lingerie go for a thong, a plunge bra, and stockings. Practice a bit in front of a mirror dancing seductively.
By using these tips and coming with other seductive ideas on your own you will definitely be able to put the spark back in your marriage, no matter for how many years you've been together.