There are so many things to consider when planning a wedding. The top 5 things that people think of first are: the location/venue; the dress; the cake; the food; and the music. Anyone who has planned a wedding before knows that many of these things need to be paid and reserved in advance.
Now, chances are that you already know the location. Maybe you even know what you're dress is going to look like, or what kind of cake you want and of course, you've considered the music; "you'll just hire a DJ and they'll take care of everything"…right? Well maybe, but it won't be special. Think of how many other couples have danced to the same songs before you. Wouldn't it be great to have your own band?
The answer to that question is: Live wedding bands are the new trend in wedding music and a great way to add a touch of class to your special day. When hiring a wedding band, you will get many more options and variations then you would with a DJ. There are some things to consider when choosing a live wedding band.
What kind of music does the two of you and your families like most?
Do you want original music or a cover band that plays well known hits?
Do you want your guests to dance and "party" or do you want a more relaxed and sophisticated feel?
These are just a few questions to answer first. Once you decide….what do you do next?
Listen and watch audio and video clips of the bands you like. Go to their website and learn all about their experience and what they offer. A lot of bands post free content on YouTube, so check there as well.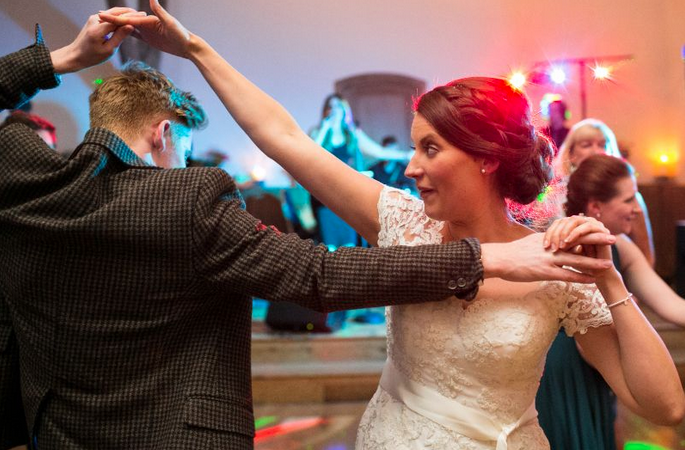 Look at review websites and any place they would have feedback from previous clients. Go on Facebook to see if they have a page for their company and follow up there.
Call them and ask for an audition or a sample of their music. Locate the bands' calendar of events and see if there are any public venues that you can attend to see them in action.
Once you decide on the wedding band of your dreams, then you need to book early and right away! A good wedding band might need to be booked 12-24 months in advance!
During your meeting with the band, you will need to sign a contract and probably have to pay a deposit at least, to keep your place on their calendar.
When you go over the details with your wedding band, you should be prepared to explain what you want and expect of them. Have notes and questions written down and don't be afraid to voice what you want.
As you can see, there is a lot of thought, time and planning that goes into weddings. Most of all, just remember, that this is your special day and everything that you showcase at your wedding should reflect you.
Author Bio : For more information on hiring live entertainment then pop on over to : earcandy London