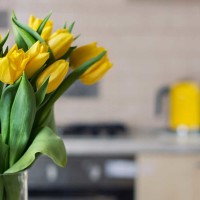 Some of the most common questions I get from my friends and family members are how to go about buying the best flowers. That is due to the fact that many of them do not buy flowers with enough frequency to understand all of the intricacies involved buying flowers from the right people.
The answer to their first question is always the same: yes, buying flowers is still the perfect gift for just about every single occasion. Whether it is one of the holidays that is typically associated with flowers and gifts, or just a way to show affection to a significant other, flowers are a great gift to give at any time. They are a gift that you can put a lot of thought into, or simply pick up on the way to someone's house like you would a bottle of wine.
Finding the right person to get your flowers from is another matter entirely. If you manage to establish a good relationship with a local florist, then congratulations, you will have a very easy time getting these wonderful gifts. They have the ability to work with you to fulfill your orders in a timely fashion and with the expertise that you need for your floral needs.
Yet, sometimes there are people called "order gatherers" that will change the way that we can go about getting quality floral outcomes. These businesses are not florists, but they will not let you know that. These order gatherers will appear to be florists, and they will advertise in the same areas that real florists do. In reality, many of these florists are based in call centers that are dedicated to fooling you into buying flowers through them.
Their ultimate goal is to have you place your order with them. In return, they will then lay a local florist in your area to actually fulfill the order, while they pocket as much money from the deal as possible. The order gatherer, in the end, will usually manage to make upwards of 50% of the overall commission. The local florist will only get a small portion of that total amount, harming them and giving the order gatherers more money to continue their business.
Now you may be wondering how these order gatherers manage to get away with such faulty business practices. The simple answer to that question is that they raise the fees for things like delivery as well as a handling charge. The sad part is, they do not actually perform any of the handling, and they can simply pocket all of the money. Sometimes they will even inflate the overall delivery price as a means of keeping the local florist on board, but all that does for you is increase the price.
The most terrible repercussion is for the flowers that you ordered. Oftentimes, they will order a lesser version of the product that you actually want so that they can simply take the extra money that you had paid.
The absolute worst part is that they do everything that they can to fool you into thinking that you are working with a real florist. They advertise in all of the same areas and they often flood their advertisements so that you cannot tell them apart. Online, they pay for superior positions on search engines, and have far more money than a local shop to advertise for their business. They can even use the listed addresses of a local florist and then list their phone number under threat, effectively stealing business away from the real florist.
You can avoid these people and deal straight with a real florist. We offer you a great guide for finding real, local florists that have your needs in mind. By going to the Bring Flowers website, you can learn more about locating a real local florist so that you get the best flowers and service.B
Author: Mark Anderson has worked in different aspects of the flower business for 25 years. He loves seeing people experience the joy of giving and receiving flowers.