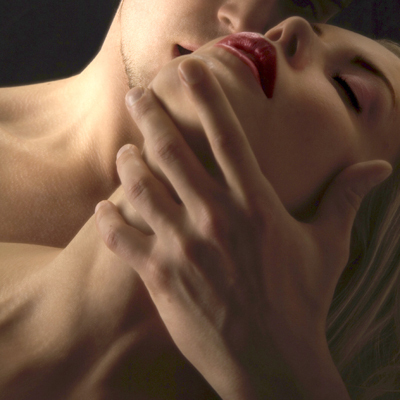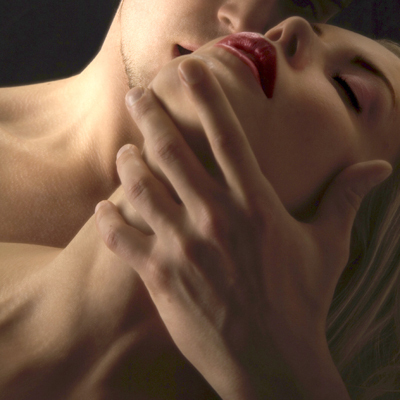 Falling in love with the right person can be life-changing.
However, even the strongest of love fades when it comes to passion.
While it's possible to be in love with the person that you married for long periods of time, knowing how to boost passion in your marriage is something that couples need to work on regularly.
Boredom in the bedroom is a common problem experienced by many couples. Let's take a look at 7 ways in which you can boost passion in your marriage.
      1.  Expand Your Horizons By Engaging In a New Hobby
Predictability is one of the number one reasons why passion goes out the door in a marriage.
If you feel that you're stuck in a rut and that you've morphed into one entity, perhaps it's time to spice things up by looking into a new hobby.
This may involve activities you can do together. At the same time, hobbies can bring out interesting aspects of your spouse that you never knew about.
This is because people are more relaxed when at play, and they're more likely to experiment and consider new approaches when taking up a new hobby.
During this time, don't forget to get your spouse's input so you can pick a hobby that the both of you will enjoy.
If you're stumped for ideas, browse the internet or look into the community center for flyers detailing specialized classes that the both of you can engage in.
Engage In More Physical Contact
Women respond to touch. At the same time, most men complain that their partners aren't up to having sex after a few years of marriage or being together.
It's not uncommon for women to feign headaches in order to get out of having sex. Most of the time, women do this because they feel that they're not getting what they want out of the sexual activity any way.
Instead of thinking of how you can make your wife more horny, indulge her. This means seducing her on a mental level and physical level in order to make it more likely for her to say 'yes' to sex.
You can do this by starting the day off with a kiss or a long embrace. You can also consider rubbing her back as you sit beside her on the couch or simply running your fingers through her hair and gently kissing her on the neck.
Work on ambience by lighting a few candles the bath or shower and then taking a bath together. Afterwards, give her a long massage. You can also give her compliments, accidental touches and cuddles during the course of the day to make her feel sexier and loved.
The brain is admittedly the most important sexual organ. You can verbally seduce her and send her texts at work as well as leave little notes around the house so she can discover them one by one.
Invest in Your Overall Look
Taking care of yourself both physically and mentally can go a long way in ensuring that your spouse retains interest in you.
You can do this by committing to going to the gym a few days every week as well as enrolling in self-development classes so you can bring out your true potential.
At the same time, try to eat healthy and drink lots of water to maintain your health. You can also wear sexy underwear or even walk around naked in your house to build more tension between the two of you.
The sight of your new, toned body, curves and muscles will instantly turn on your spouse, leading to more sparks in your relationship.
Share Your Feelings
Verbally expressing your love can significantly boost the amount of passion in your marriage. Most of us get caught up in routine which leads to assumptions.
We get caught up in thinking that our spouse knows how we feel about them which in the end may not be exactly true. Take control by taking her hand, looking deep into her eyes and telling her how much you love and care for your partner.
Tell her that she means the world to you, all the while being genuine about it.
Be More Spontaneous
The element of surprise can throw a god wrench in your marriage. Be adventurous and go on an excursion on a whim.
Pack some food and a blanket and pick up your wife and go for an afternoon picnic without informing her beforehand. Seeing each other in a new environment will bring forth new feelings and sensations you thought that were lost forever.
You can also mail her a post card with a special message. If you're feeling extra adventurous, fill her car full of heart-shaped balloons or send her flowers at work.
A Sex Shop Can Help
Sex shops can be a fun way of bringing passion back into your relationship. These shops have exciting toys and swings that you can buy which are guaranteed to raise the temperature in your marriage.
If you'd like to jump start foreplay in the bedroom, consider buying her a clitoral stimulator or vibrator. If you don't know what to get, please ask the store clerk for assistance since they are likely to have more experience when it comes to the best games or toys for women.
You can even choose a romantic-themed porno that you can watch together.
Try an Erotic Massage
Foreplay is all about touch and stimulation, and there's no better way of doing this than by giving your spouse an erotic massage. You can start by lighting candles and putting on slow music.
In the beginning, it's all about setting the mood before indulging your partner in the massage since this allows both of you to mentally relax before getting started.
Caress every inch of your partner's body, and pay attention to visual and verbal cues such as an arched back, goose bumps, moans and sighs since these will let you in on the right time to make a move.
Lastly, you can include a happy ending as you wind down with the massage to get rid of any residual tension.
At the end of the day, boosting passion in your marriage is something you should strive to do on a constant and daily basis. Incorporate all these tips in the course of the day to make your partner feel special every single day.
If you have more tips on how to boost passion in a marriage, please feel free to leave a comment in the box below and let's start a conversation.
Thanks for choosing Couples Skills!