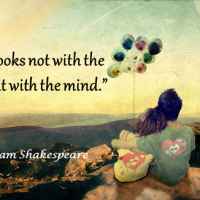 If you feel your body overflowing with unexplainable and amazing emotions, warmness of your soul and a never ending thrill, then you must be in love. Love is the ultimate feeling. It just makes your life complete, it's the most important piece of the puzzle called life. So take a minute to celebrate your love towards your soulmate.
If you're looking for a unique way to express your deepest feelings to the woman you love, you're on the right page. Although is a known fact that women are more into romance, men love it too. Every woman wants to hear words of passion once in a while. Words can be playful, serious, or silly. Words can be healing, satisfying, encouraging, and touching. Words are here to help us express our deepest emotions and deepest passion.
If you can't find the right words to express the way you loved one makes you feel, don't be upset. Authors have always been inspired by the most precious feeling in the world and they have managed to write the most precious, passionate and heart melting words. Find the one that explains your love the best and surprise your partner. We guarantee it will be her favorite gift ever. It's the gift that would not cost you a dime, but it's worth millions.
Check out this famous love quotes her:
For small creatures such as we the vastness is bearable only through love. ~ Carl Sagan
Life without love is like a tree without blossoms or fruit. ~ Khalil Gibran
How absurd and delicious it is to be in love with somebody younger than yourself. Everybody should try it. ~ Barbara Pym
True love is like ghosts, which everyone talks about and few have seen. ~ Francois de La Rochefoucauld
I believe in the compelling power of love. I do not understand it. I believe it to be the most fragrant blossom of all this thorny existence. ~ Theodore Dreiser
You will find as you look back upon your life that the moments when you have truly lived are the moments when you have done things in the spirit of love. ~ Henry Drummond
The hours I spend with you I look upon as sort of a perfumed garden, a dim twilight, and a fountain singing to it. You and you alone make me feel that I am alive. Other men it is said have seen angels, but I have seen thee and thou art enough. ~ George Edward Moore
It is difficult to know at what moment love begins; it is less difficult to know that it has begun. ~ Henry Wadsworth Longfellow
The moment you have in your heart this extraordinary thing called love and feel the depth, the delight, the ecstasy of it, you will discover that for you the world is transformed. ~ Jiddu Krishnamurti
It is sad not to love, but it is much sadder not to be able to love. ~ Miguel de Unamuno
Love is a game that two can play and both win. ~ Eva Gabor
Love isn't something you find. Love is something that finds you. ~ Loretta Young
If you wish to be loved, show more of your faults than your virtues. ~ Edward G. Bulwer-Lytton
The one thing we can never get enough of is love. And the one thing we never give enough is love. ~ Henry Miller
Love is the delusion that one woman differs from another. ~ H. L. Mencken
Life is the flower for which love is the honey. ~ Victor Hugo