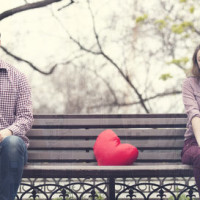 When it comes to dating and relationships, having a personal advisor or dating coach can help you achieve tremendous results. Have you have tried time and time again to be your own matchmaker, but somehow you always find yourself back with the person you swore you would never date again? It's 2015 people, time to try something different.
Hiring an affordable dating adviser is not only a smart decision, it is an investment in your future. Just think about it, people hire coaches for anything from signing lessons to weight training because they have an interest in either learning or getting better at that particular skill. You should think of hiring a dating coach in the same manner. If you are looking to improve your dating skills then you need to talk with someone that has experience in this particular field.
If you are still trying to figure out whether or not a dating coach/adviser is right for you. Here are a two critical signs you need to consider hiring one.
You Don't Get Past The First Date
Let me guess, you went out on the first date, you guys laughed and smiled. You felt like there was a connection and that everything went great, right? Wrong! A few days passed and you are still checking  your cell phone hoping you missed a call.
The truth is they are not going to call you. If you manage to keep finding yourself in the same situation, that should be a key indicator a change is necessary. There is a problem and it's probably not with the person that didn't bother calling or texting you for a second date. Let's move on to sign number 2.
You Have Never Had A Long Term Relationship
If you are approaching your 30's and you have never had a long term relationship, it might be time to take a good hard look in the mirror. Is hurt or anger from a previous relationship keeping you from dating again? Are you dealing with personal issues? Whatever the problem may be, these are questions your dating advisor can help you answer.
So where can you find an affordable dating advisor? Well I am glad you asked. I want to introduce you to Mr. Jacob Hicks.
Jacob has been providing relationship advice to friends, family members, co workers and whoever else you can think for many years now. He takes time to actually perform research on a wide range of topics related to marriage, relationships and dating. There are no tough relationship questions this guy can't answer.  In fact, he is currently working on a new book called "4 Relationship Tips The Experts Never Tell You."
For a limited time and exclusively on Fiverr, he is offering to answer 3 of your tough relationship questions and help you understand common mistakes that may be keeping you from finding your ideal match.
Jacob is offering his services for only $5. You can order directly from Mr. Hicks on Fiverr using the link below.
https://www.fiverr.com/jacobhicks/give-personalized-and-helpful-relationship-advice
As always, thanks for reading!