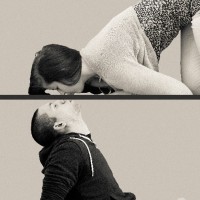 Who says you can't enjoy sexual activities when you partner is in a distant land? Of course you may not be able to have real sex, but you can spice things up and keep your sex life going regardless of the distance between you. With the advancement in technology, you can have online video chats with your partner to release sexual tension, and this is just one of the many ways on how to maintain a long distance relationship. Some of the online sexual activities you can engage in when you are in a long distance relationship include:
1.    Teasing:
The act of flirting and teasing is an art that can effectively keep things burning in the sex department long after your partner has left to another location. Tease them, ask them what they would want you to do to them. You can tease them by dressing up in sexy attires, or playing out their fantasies to turn them on as you have your video chat. You need to understand what our partner likes, and what is likely to send their hearts pumping harder. You can also touch yourself and look at your partner seductively across the screen to show them just how much you want them.
2.   Peeling off your clothes:
The sight of your bare body can send shivers to your partner even without having to touch you. You can make things interesting by removing your clothes piece by piece, while you build the excitement. For women, you can wear sexy lingerie that will make him wish he was near you to peel them off your body. Make sure that you have this kind of chat in a private place where you will be comfortable to remove your clothes without worrying about somebody else who is not your partner seeing you.
3.   Dance for your partner
There is nothing that oozes sexiness like a slow sensual dance. Move your body slowly, making sure that you gyrate the waist area to remind them of just what they will come back to when they return from where they are. You do not have to be a professional dancer for you to know how to shake it for your lover. As long as you are confident enough to move it, they will love it. If you want to take things a notch higher, you can register to a dance class to learn how to work things around a pole, or simply how to dance for your partner in a way that will turn them on, and make them forget momentarily that they are in a long distance relationship.
4.    Have phone sex:
Another way of how to make a long distance relationship work is by trying phone sex. Call your partner and make them think about having sex with you by calling them and telling them what you would have done to them had they been near you. You can also tell them what you wish they could do to you, and make them imagine that they are doing just that!
5.  Watch porn together:
The internet is full of several adult videos that you can explore together. You can choose a porn flick that you can watch together, so that you can get turned on together. You can even masturbate together as you watch the porn video.
Always be open when you are in a long distance relationship. Talk about sex, and how you will deal with sexual tension when you are away from each other. Once you have an open discussion about it, you can then come up with different methods that you can use to engage in sexual activities without having to be physically close.
Author: Jennifer Craig who has been in a successful long distance relationship started to encourage those who want to pursue love with partners in far land through her personal blog, Survive Long Distance Relationship. The blog is rich with information you may need to sail through your long distance relationship. It has tips, and personal testimonials that are very helpful. Check out Jennifer Craig's LDR gift guide.