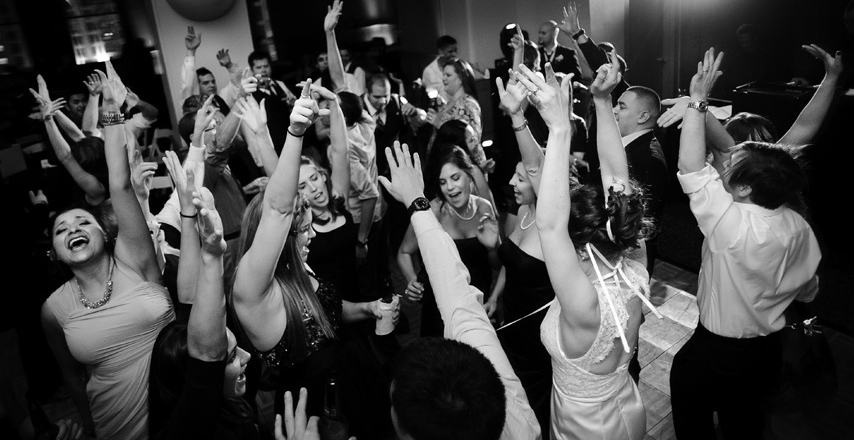 Did you know that a highly experienced wedding DJ can make your entire reception in your wedding overwhelmingly special? Indeed, choosing the right DJ for your upcoming wedding is very essential to having an incredible wedding reception. Remember, a skilled wedding DJ knows whatever the guests desire in a wedding. Thus, a wedding DJ who can draw guests out to the dance floor and who can build an electric music collection is absolutely the best.
This is what makes a good wedding dj. Check it out.
1. Good knowledge of music
Well, you're a DJ and that's a fact that we all know perfectly well. You certainly love seamless mixing, beat-juggling, sampling, and crafting new sounds from old ones. However, to be a very good wedding DJ, especially in a wedding function, you'll need to appreciate and understand every music genre.
Apparently, you'll need to know every piece, even including the horrible new country music. Remember, you're supposed to entertain guests in the wedding. Thus, you'll need to forget about your musical tastes and preferences. Forget about what you like and what you hate so you can entertain the guests in a proper manner.
2. Have credible organization skills
Weddings can surely be the most complicated affairs in the world. Most weddings entail the introduction of the couple to the crowd, prayers, special requests, toasts, traditional rituals, wedding parties, among several other activities. Therefore, to be a perfect wedding DJ, you'll need to comprehend how to choreograph and narrate.
Often times in a wedding, the bride and the groom will lose track of time. And it's your exclusive responsibility as the DJ of the day to remind them to stay on track whenever they stray away. Actually, as the DJ of the day, you are certainly the manager of the scheduled activities. It's not all about music. You need to properly focus on every aspect of the day.
3. Adaptability
Wedding presents its own unique challenges. You'll be certainly getting quite a number of special requests despite the fact that you already have some seriously packed grooving dance floor. Therefore, to be able to stand all these challenges, you must have very strong adaptability skills.
In addition, since wedding guests and wedding venues are completely unpredictable and very diverse, you must have strong adaptability and flexibility skills that enables you to make expeditious decisions on the fly. Some guests, especially the young folks will surely demand loud music while others will be against loud volumes. No matter how challenging the situation might be you need to keep smiling.
4. Ability to market yourself
One wedding gig definitely generates several future wedding gigs. Usually, after the function where you rock their world, quite a number of couples are likely to approach you for their upcoming events or corporate parties. Often times, the event managers attend different functions just looking for high quality and absolutely a more dependable DJ. So, if you give your best you're most likely to land another gig.
You might be asked for a business card after the event. Hence, you need to make sure that you have quite a number of your business cards so you can hand them out. Normally, handing over the card seals the entire deal. Apparently, it's the easiest sales task in the whole world.
5. Have a likeable persona
You must be very attentive and quite responsive to the wishes of bride and the groom. Apart from that, you must take full charge. Well, the ideas may at times be unrealistic and kind of unwise, but despite this just take full charge.
To show your responsibility during the function, reassure the crowd and explain to them all the dynamics of pleasing their requirements for a very successful evening of dancing. Ideally, as a DJ of the day, you'll take the role of both an educator and an employee. And lastly, you're an MC. In that case, you've to be a little comfortable with mic. You're the one to make announcements, introduce people, and to help choreograph the entire action.