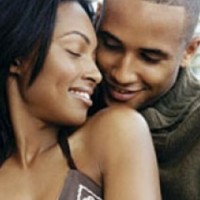 When it comes to attracting women, being easy on the eyes definitely helps, but sometimes it is simply not enough. Whether you are thinking about a short term fling or a long term relationship, knowing how to attract women is essential to finding the one. Today, we will be discussing simple tips to get her attention and keep it focused on you.
Let's get right to it!
Tip Number 1 : Entertain Her
The power to properly entertain a lady without coming across as immature or corny will separate you from the competition (other guys).  I am not telling you to break out a standup routine every time you see her, but having the ability to crack several jokes- even when they do not consistently land as well as you planned them to- reveals you don't take things too seriously and are not afraid to be silly.  She will like the fact you are actually trying to make her laugh.
Tip Number 2: Make Great Conversation
You will discover that having the ability to make great conversation is the key to success in any solid relationship.  Women love to talk and the more engaging your conversations are, the more she will be attracted to you. This does not mean you need to watch CNN 24/7 just to prove you are aware of the ALL the world's current events, but you should be prepared to talk about your interests/hobbies. More importantly be able to intelligently discuss hers. Spend your time getting to know her.
Tip Number 3: Get In Shape
I personally think this tip is a no brainer, no matter your age or gender.  Being in shape shows a woman that you care about your health and wellness.  Nothing is more attractive to a woman than a guy with strong broad shoulders and nicely toned arms. The best part about being in shape is your clothes fit better, she will feel safer around you and your looks will always keep her sexually aroused.
Tip Number 4: Listen to Her
Whether it is taking her out to some restaurant that she mentioned enjoying or booking tickets to a film she mentioned wanting to see, making several gestures that reveal you have been listening to your possible new lady friend and are excited to try out a few of her flavors is an excellent thing.  Women love a man that has the ability to listen and put her words into action.  In addition, most women love a man they can trust with their deepest darkest secrets. Once she learns she can trust you AND you are a good listener, she will want you around forever.
The very best guidance we could give you when trying to attract a woman would be to relax, be confident and be yourself. It is nothing wrong with trying to impress her, but If you start off pretending to be someone you aren't, you will have a tough time keeping up the act. Instead, just make great conversation and remember to make her laugh every once in a while.
To get a cool video for more FREE tips to know the biggest secret women are hiding about what turns them ON,  visit www.attractfast.info.