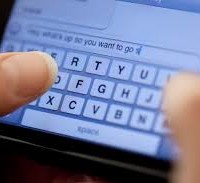 Have you ever been through something like this before? You meet a beautiful woman at the bar, she seems to be everything you have dreamed of and more.  Her body language says she really likes you, she continuously smiles at you, bats her eyes and laughs at all of your jokes.
Not only does she think you are charming, but a great flirt as well. You are absolutely killing it and it is an amazing feeling. Of course she gives you her number and she tells you to text her tomorrow. You wake up excited still high off life from the night before and she is the first thing on your mind.  You pull out your phone and send her a good morning text and she quickly responds.
You have her just where you want her and maintaining the momentum is critical at this point. She has let her guard down and now all you have to do is find a way to keep her interested until the relationship has been made official. So, what's next? How do you keep her mind thinking of you until the next time you see her?
The answer is fairly simple, you have to know how to flirt with her from a distance. How do you do that? One of the best ways to do this is by coming up with flirty texts for her. Text messages are great because they easy to send and pack a powerful punch when written properly.  Most importantly they make her feel special and she can look at your messages anytime she needs a pick me up throughout the day.
Here are a few examples of flirty texts to win her over every time.
1. Why can't I seem to get you out of my mind 🙂
2. Every time I hear that song from the bar I see your face
3. You might be the best thing since sliced bread
4. You are just as beautiful on the inside as you are on the out
5. God made you just for me
6. I am so thankful to have you in my life
7. I want to dress up nice for you, what would you like me to wear tonight
8. I can't wait until I see you again
9. It is so cold today, wish you were here to keep me warm
10. On rainy days like this I just wish I could take off from work and watch movies with you all day.
11. I have a surprise for you that I think you will really like! (keeps her anticipation up)
12. I am going to cook dinner for you one day
13. Whats your favorite food? I have some time today and want to bring you lunch
Now of course these are just a few examples and you should use variations of these messages and customize them for your sweetheart.  Also make sure you have the proper comfort level before sending texts that make reference to intimacy. For example, don't say I cant wait to see you naked if its the first time you are texting her. You don't want her to think you feel like she is easy.
In summary, flirty texts for her are not only a great way to express how you feel, but they also keep her excited until the next time you guys see each other again.
If you need more help, be sure to visit http://www.flirtytextsforher.net/