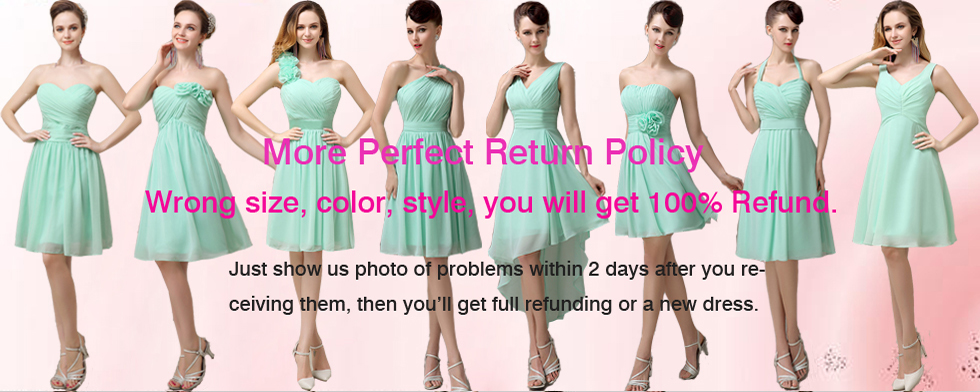 Dresses for wedding guests can definitely be difficult. There are thousands of outfits you can possibly opt for. Whether we talk about elegant off the shoulder dresses or coral dresses with flare skirts, your options are countless.
This is why you should be way more considerate towards your budget and style. Of course, a shiny outfit will make a great impression, but it is better to stay away from the highlight this time – this is bride's moment, after all.
If this is the first time you go shopping for your wedding guest dress, then you definitely are not familiarized with the fundamentals.
Check out our in-depth guide for choosing the best dresses for wedding guests.
Start with a Budget
Hunting for the best dresses for wedding guests will be a demanding and time-consuming process, and as enjoyable as sampling dozens of gowns might be, you need to be practical and start with a budget beforehand.
While regular wedding dresses can go beyond $500, yours can cost under $100, which means that you will have even more options to choose from. Set up a budget and be sure to stick to it, no matter how attractively crafted and appealing some other gowns might look.
Truth be told, most inexpensive models are just as appropriate and wonderful, which means that you will not have to spend thousands of dollars just because you want to look gorgeous.
To make the right choice, though, you will have to research your possibilities and search specifically for dresses for wedding guests that will be suitable for their body type. Compare different products sold by different retailers, see their benefits, and create a list. Gradually eliminate the dresses you do not like anymore as you sample them, until only one will be left on your list. Also, remember to avoid showing up in short prom dresses or short bridesmaids dresses you have worn in the past. 
Keep It Simple
You are attending a wedding and want to look splendid in your new dresses for wedding guests – that is pretty normal. However, you should never forget that this is the bride's special event, and also the moment when she should be the shiniest presence at the celebration, so you cannot attempt to steal this from her – not even unwillingly.
Keep your outfit as simple as possible without compromising style, elegance and femininity. Avoid standout embroideries or embellishments, and opt for smaller flower detailing, which will enhance your look without putting you in the highlight.
If you still want your dresses for wedding guests to have crystal detailing, try to choose the smallest you can possibly find, so it will not be too sparkly if the light hits it.
Opt for Varied Patterns
When choosing a dresses for wedding guests, one of the most important aspects you need to keep an eye on is color. Only the bride is entitled to wearing white or ivory, so you should simply opt for colorful gowns, such as blushing pink, champagne, ruby and even small patterns.
 Everything that is colorful will be good, particularly if you make sure to pair your dresses for wedding guests with matching shoes and eventually a hat, which will certainly give you an elegant look instantly.
Gowns with floral motifs can be the best option if you want to be stylish and simple, especially because you can wear them again at work or for a night out. Paired with a matching ribbon tied around your waist, your outfit can instantly become attractive and extremely feminine.
Sample As Many Dresses As Needed, but Not Too Many
Choosing the right dresses for wedding guests can be very difficult, especially because, as we mentioned, there are countless options to choose from. If you go to a store, you might be overwhelmed by the multitude of gowns available to buy, which is why you should go for the simpler option – sample as many dresses as needed until you find the best one for you.
There will be dozens, maybe hundreds of dresses in the same store, but of course, you do not have to sample them all. Look for special gowns that you would not normally wear, which are better for other body types and waistlines. You will definitely be surprised by what looks good on you.
If possibly, bring backup with you at the store – a pair of shoes, a strapless bra, a couple of accessories and makeup. Consider what hairstyle you are going to wear on the celebration day, and try to reproduce it as simply as possible when sampling the dresses.
For example, if you are going to wear a classic loop updo, you should have no problem styling your hair that way before going shopping for a dress for wedding guests. By wearing the same look as you are going to wear during the wedding day, you will be able to decide whether a specific dress is the best for you or not.
Accentuate and De-Accentuate
One important aspect you should keep in mind when hunting for a dresses for wedding guests is its ability to properly emphasize your best characteristics and mask the problem areas. If you have a generous bust, accentuate it with a V neckline and a simple strand of pearls. If your legs are bulky and they do not look as good, wear a feet-long gown, which will successfully hide them.
If, on the other hand, your legs are particularly attractive and your bust is tiny, wear a knee-short dress for wedding guests with ruched bodice, which will successfully accentuate your legs whilst distracting attention from your small chest at the same time.
Wear Appropriate Footwear
Once you have chosen the best dresses for wedding guests, you need to look for appropriate footwear. Simple sandals or open-toe pumps will be a great option for any gown you will be wearing.
However if you want to be comfortable, choose flats – you cannot go wrong with them. White pump shoes are timeless, particularly if they are simple, embroidery-free.
Consider buying a cheap pair, or an expensive one you can wear at any other occasion, as well. The more versatile the shoes will be, the more financial sense they will make.