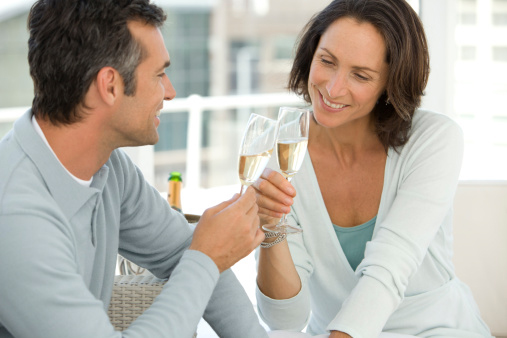 Online dating has finally shaped up to become a really simple way to meet new people. It has become so popular that now people over 40 can join in the fun. Yes, you can relive the excitement usually reserved for people in their 20's and 30's. If you're 40 and clueless on how you can hop aboard the online dating train the worry no more. Follow these simple instructions for dating over 40 and you could soon be at the top of your game.
1.Join An Online Dating Site
The first step on this journey is finding a dating site that has other singles over 40. You can also find younger or older people if that's your preference. Make sure the site is safe and has good reviews this will save you a lot of wasted time. I would personally recommend that you join multiple dating sites and enjoy the available features. Select a free site if it's your first time.
2.Set Up Your Online Dating Profile
You need to sell yourself well if you want to enjoy online dating. Your visibility will help other single people notice you. Have a flattering profile photo and a killer bio. Don't reveal too much personal info to protect yourself from crazy people. It also helps if you give genuine info about yourself and save your date the disappointment. Pay attention to likes and hobbies as they can set you apart from the crowd.
3.State what you want
A good online dating site will allow you to specify what you're looking for. You could also stay vague and let different people reach out to you. Being very specific helps save you a ton of time but it can also limit you to a number of interested potential dates.
4.Don't take stuff so seriously
Just because your over 40 doesn't mean that you can't have some fun. Enjoy yourself by chatting with multiple people and making friends. Take advantage of the site and interact with other singles who are over 40. Have fun and be yourself and you'll be surprised at effective online dating can be.
5. Arrange actual dates
This entirely dependent on you. If you feel that your online relationship can lead to something more then go for it! Don't be afraid, maybe the love of your life as at the other side of that screen. Remember to stay safe and initially meet in public places. Go to the park,watch the latest flick on the big screen or even have a romantic dinner.
6.Attend events and group meets
If your online site has scheduled group meets then take advantage and attend them. Dress up and have an amazing time. It is advisable to attend meet ups specifically targeting singles over 40 if you want fit in and blend. Remember to use this window as well as you can as it can easily lead to a serious relationship. Dating online for those over 40 has become a fun way to meet other singles your age so don't take it for granted. Meet up with attractive people with the similar interests to yours without much hustle. Keep improving yourself and updating you online dating skills and you never know who you could meet. Good luck!