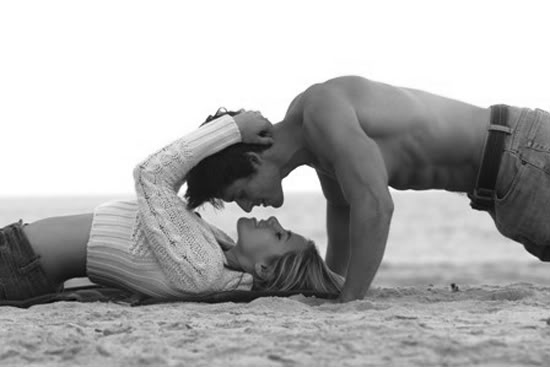 Every human being craves for love, simply because love is important for mental, physical and emotional well-being. When we are in a loving and blossoming relationship, we feel both happy and content. However, not everyone is lucky enough to get true love at first sight. For many of us, finding "Mr/Miss Right" is not less than a herculean task. So, if you haven't found your partner yet or have failed in your past relationships, then read on to find 4 tips that will help you find your true love.
Be Strong and Trust Yourself: Before you even begin to look for your partner, you must pay heed towards trusting and building a strong relationship with yourself. This is because when you are positive from within you will stay happy and attract all the positive things and people in your life. You must treat yourself well and communicate with yourself on a regular basis. Remember, you don't need to hunt for true love, instead if you are happy and positive, true love will come to you automatically.
Prepare Yourself for Dating: If you are desperate to find your soulmate, then prepare yourself for dating. Become self-confident, work on your looks and frequent parties, get-togethers, functions and social gatherings. All of this will help you find the right person who shares the same likes and dislikes like you. However, remember to stay honest about yourself under all circumstances and make efforts to meet and connect with people. When you find the right person, make plans to meet her/him in a public place and keep your meeting short. This will make the other person feel safer and comfortable about meeting you.
Drop Your Checklist: Don't maintain a checklist of the qualities that your partners should or shouldn't have. Instead open your heart and mind and have a wider view of the world. Besides, most of the time the qualities that you may think that your partner should have are not even really needed. You must trust the person you love and appreciate him/her for the qualities she/she has. Whether the conditions are good or bad, make sure you work towards it so that it grows stronger with time.
Patience is the key: Learn to be patient. Remember, your life partner won't just walk into your life you will have to wait for the right person to start a strong and healthy relationship that would last for a lifetime. So, don't rush into things or you will end up marrying the wrong person and fail to keep a long-term relationship. When you meet a person with similar mindset, make genuine efforts towards approaching him/her and date each other for sometime before committing to marriage.
Learning how to find your soulmate is not that difficult, especially when you are willing to commit to your partner. Once you have found your soulmate, give each other a lot of time, care, love and concern and nurture your relationship so that you continue to stay happy and content forever.
________________________
Writer Bio
Suni Taylor is living her purpose and passion by working with spiritually-focused women, helping them tap into their own Inner Goddess.  Suni is the creatrix of "The Goddess Keys" +"The Own Your Life Project". You can view more of her work at Divine Feminine Worth.